Directions to Kasbee Law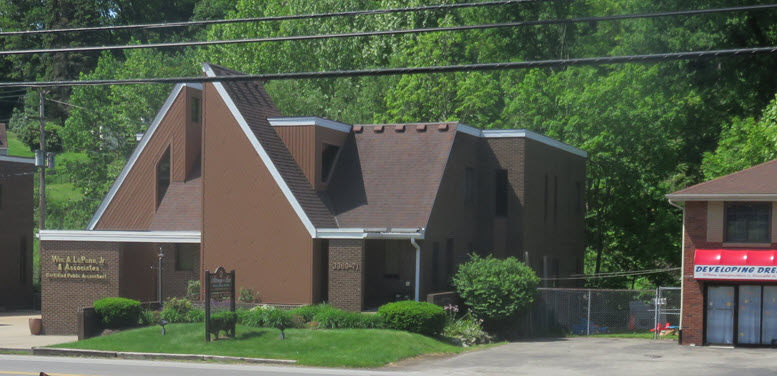 Our office is conveniently located in the heart of North Hills – Ross Township. We are in a two story professional building.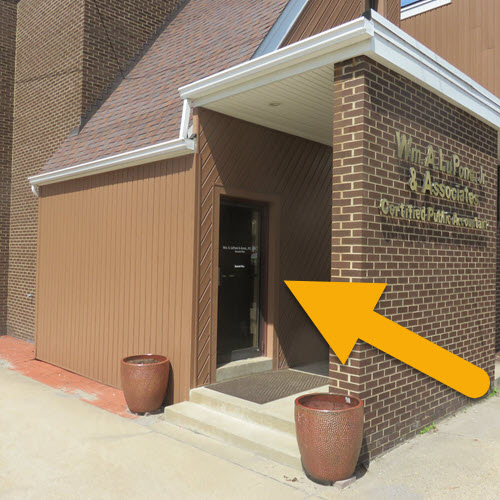 → Address: 3371 Babcock Blvd, Pittsburgh, PA 15237
Kasbee Law offices are on the first level and the CPA offices of Wm A LuPone & Associates are on second level. Watch for the VERY LARGE "Wm A LuPone" sign on the building.
FREE PARKING is available both in front of the building & across the street.
Please enter at the side of the building (by the flower pots) and stay left once inside.  No need to go up the stairs. 
Directions to Kasbee Law from the NORTH
Follow US 19 south/ McKnight Road, then bear right onto Babcock Blvd/Three Degree Road. At the light by the carwash turn left to stay on Babcock Blvd. The last intersection is Short St.  If you reach Hillcrest Dr, you've gone too far.
The Kasbee Law Office is on the right  just past Giovanni's Restaurant.
Directions to Kasbee Law from the SOUTH or the city
Follow I-579 North toward Veterans Bridge,  then take ramp left and follow signs for I-279 North.  At exit 4, take ramp right and follow signs for US-19-TRUCK North. Bear right onto McKnight Rd – the road name changes to US-19 TRUCK / McKnight Rd. Take the ramp left, turn right on Babcock Blvd.  After the ligh at Siebert Road, go approximately 1/4 mile.  The last intersection is Hillcrest Dr.  If you reach Short St, you've gone too far.  The office is on the left.
Directions to Kasbee Law from Daniel & Kasbee Law Firm
Take West View Park Dr to Center Ave – Turn right onto Center Ave – Turn left onto Bellevue Ave – Turn right onto Glenmore Ave (name changes to 6th Ave) – Turn right onto 7th St – Turn left onto Babcock Blvd – Kasbee Law offices will be on the left. Total distance = 2.2 miles
Get Directions to Kasbee Law from Google – CLICK HERE