Appointments Phone:  412-931-2340
________________________________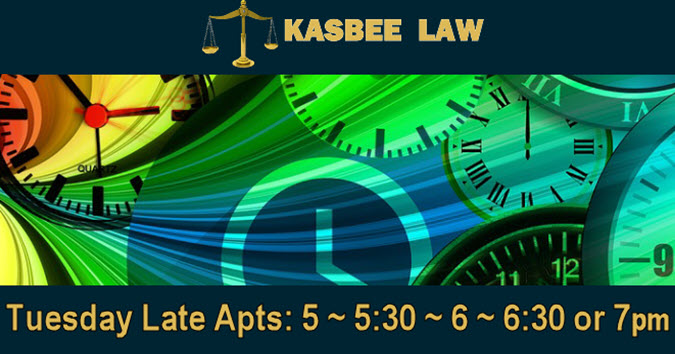 Office Hours:
Monday thru Friday 9 am to 5 pm → Closed: Noon to 1 p.m. for Lunch
Late Tuesday Evening Appointments:  Only by pre-planning appointment up to 7:30 pm – no walk-ins.
Walk-in appointments available ONLY as time permits. ☺
As necessary:  ♥ In-home or hospital appointments are available.  
LIFE "HAPPENS" → PLEASE CALL IF YOU ARE RUNNING LATE.  412-931-2340  ~ Thanks in advance. ☺
---
---
Forms for Appointments ~ to save you time:  For your convenience, our intake form may be downloaded & completed at home. Please bring the form to your appointment (don't NOT email please)     
OR    Please allow extra time before your appointment to complete the intake form prior to meeting with Scott Kasbee.
---
---
Darlene is waiting to schedule your appointments.
For directions and parking, please CLICK HERE.
Our address is:  Kasbee Law, 3371 Babcock Blvd. (1st floor – side door), Pittsburgh, PA 15237
For Google Map directions CLICK HERE.
---
WEBSITE PRIVACY POLICY:  We do not collect any personal data on this website.
---