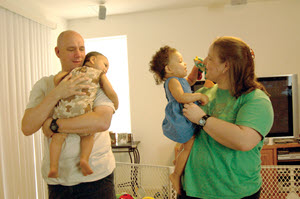 This could be any of the following areas:
---
As you can see in the list above, Family Law involves many areas; some happy and some sad.  Regardless, Kasbee Law handles each case with personal care and compassion. In addition, unlike many other firms, we work to expedite all matters, avoid continuances and minimize costs. 
On a side note … Scott is an adoptive parent and takes special joy in creating new families. ☺
---
► Call for an appointment today: 412-931-2340 
---
Family Law FAQ
Family Law, DIVORCE

How long does it take to get a divorce?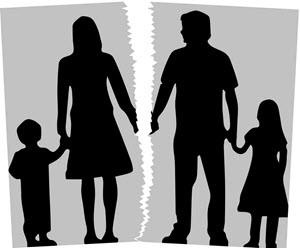 It varies so much that it is difficult to give a general answer.  The length of time often depends on how cooperatively the individuals involved conduct themselves. In most cases PA law mandates a 90 day waiting period from the date-of-service of the complaint.

What is your fee for a divorce?
Our flat fee for an uncontested divorce is $425 plus court costs; which are approximately $250.
Family Law, CUSTODY & SUPPORT

How is child and spousal support calculated?
Support is based on each parties monthly net income as applied to the state-wide support guidelines.

What do you charge for a support hearing?
Much depends on the circumstances of each case.  A flat or hourly fee will be quoted for you following your consultation.
The petition is filed with the Family Division of the court.  In Allegheny County, the parties are required to participate in the Generations Education and Mediation program as part of the custody process.

What does it cost?
It varies depending on how the complaint for custody is filed.  The filing fees depend on whether custody is raised in a divorce complaint, or as a separate complaint for custody. The Generations Education fees depend on the number of children involved.  Total fees depend on the circumstances of each case.  
Family Law, PROPERTY DISTRIBUTION

What property gets divided in a divorce?
With only some exceptions, all assets acquired by the parties during their marriage, regardless of who purchased them or how they are titled.

What fees are charged during the process?
We charge $175 hourly.
---
---

$$$ – I will beat or match any competitor's quote (fee statement). – $$$